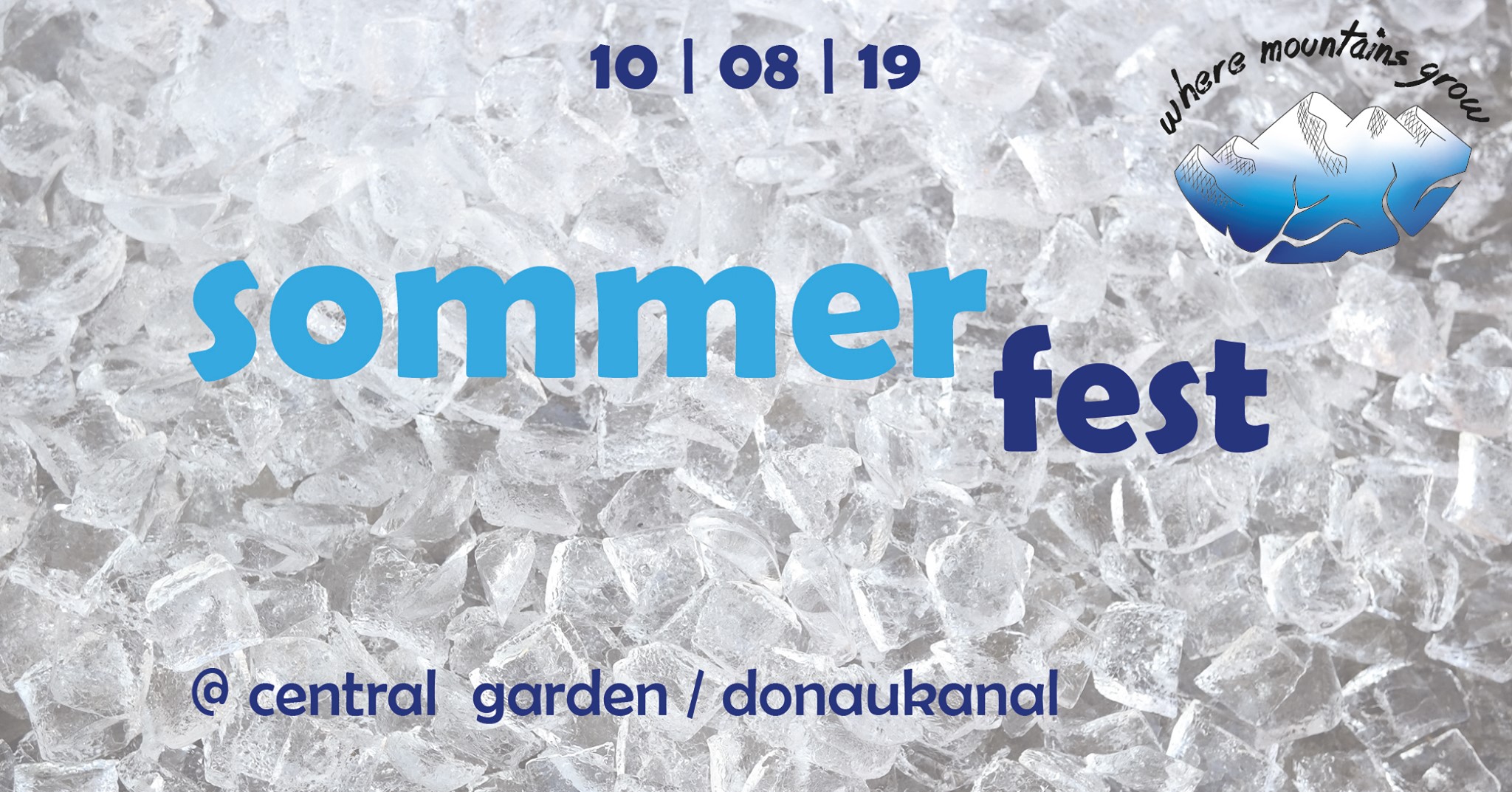 Where Mountains Grow Sommerfest

The new club "Where Mountains Grow" celebrates its foundation with the first Unplugged Summer Session at Central Garden Donaukanal! Amazing acts and BBQ will be waiting for you.
Timetable:
Glazed Curtains
Cosmo Band
SOLD
Wrong Decision (Thomas Engel and Kathrin Patzelt)
Lion Season
Nine Lives – Official
Woo Souls
Entry: Free Donation
We'll start at 18h so make sure to be on time!